Rejuvenate Your Carpets With Our Expert Cleaning Services in Chester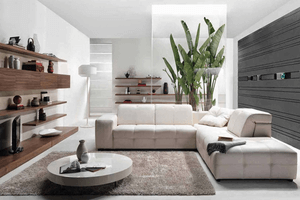 When it comes to providing a hygienic and bacteria-free environment for your family and pets, carpets are a main source of contaminants and dirt spreading. This is why you should clean your carpets thoroughly at least two or three times a year.
With our effective cleaning solutions, you'll be able to prolong the lifespan of your carpets and rugs with ease. Doing so on a regular basis will also preserve the rich colours of the fabrics and ensure there are no stains on the high-traffic areas that soil your soft floorings appearance.
When carpet cleaning is neglected or not done correctly, the accumulated dirt forms a cement-like layer with time, hardening the fibres. This completely ruins your satisfaction of a soft and welcoming flooring. Rely on our carpet cleaners to properly asses the textile and apply the most suitable method for cleaning. Now you can fully enjoy your spotless carpet, it's bright colours and sweet scent.
Benefit From Comprehensive Carpet Cleaning Techniques
In many cases, simply vacuuming your carpets is never enough. It doesn't remove the stains and dirt trapped deep inside the fabric. Nowadays, there are detergents for any type of stains, that successfully remove coffee, mud, wine, nail polish, etc. In addition to these cleaning solutions, modern equipment and the expertise of our cleaning teams greatly contribute to the fresh condition of your carpets. To further increase the quality of our rug cleaning, all dirt patches are pre-treated before choosing one of these two efficient cleaning methods:
Hot Water Extraction: A specialised machine mixes hot water and a powerful detergent in it. Then, it injects it under high pressure all the way down to the carpet base, loosening up any dirt and killing all bacteria. At the same time a strong vacuum sucks up all dust, residues and almost all moisture off the carpet. Now you just have to wait a few hours for the material to completely dry out.
Dry Carpet Cleaning: Applied to artificial fabrics that can shrink or their colours fade when wet, this method uses a dry powder that is brushed deep into the carpet fabric. The powder breaks up the bond between fabric, dirt and grime, making it easy to fully hoover away all contaminants and providing you with a healthier home environment.
Deep Upholstery Cleaning That Protects Your Sofas and Armchairs
At first glance your upholstery may look like it's clean, but unfortunately, it's most likely not. With time and constant usage, all fabrics get harmed and stained. Dirt and grime deep inside the textile can't be seen with a naked eye. Especially cigarette smoke and pet hair. Act now, schedule our upholstery cleaning services on a regular basis and protect your family from bacteria and allergens.
This detailed upholstery cleaning process always starts with proper assessment of the fibers and pre-treatment of stubborn stains. And again, depending on the type of fabric, there are two efficient techniques for cleanup – hot water extraction and dry cleaning.
Why Book Our Carpet and Upholstery Cleaners in Chester
Bring back the vibrant colours and soft feeling of the textiles
No more bacteria, allergens, dust and staining
Work with professional and fully insured carpet and upholstery cleaning teams
All used cleaning products and solutions and safe for you and the environment
Applying protective Scotchgard layer to prevent any further damage and soiling
No additional charge for work on weekends and holidays
A great addition to your end of tenancy cleaning and deep domestic cleaning sessions
Call

01244 293 046

now for instant price estimates